Rondo Talks About the Tweed Deluxe Speed Shop
Rondo of RecPro Audio's Speed Deluxe Speed Shop discusses his philosophy regarding building the finest Fender Tweed-Era Deluxe amplifiers and introduces his new 1958 Tweed Deluxe output transformer reproduction and A12Q AlNiCo vintage Jensen speaker recreation.

What? A Speed Shop Fender Champ? - SOLD.
I don't normally build Champs, but I was recently able to source an original 1960 Champ output transformer - so I had to build an amp around it (the transformer was just rewound for me to original specs).
I was also able to source an original CTS 8" speaker, which has just been reconed using all original materials.
Otherwise, Mercury Magnetics supplied a custom power transformer and I have used all NOS signal caps and resistors throughout.
Of course, NOS tubes will be included.
The cabinet was custom built and features a beautiful (and very dark) lacquer job.
No expense has been spared. The best of everything. This is basically, a brand new 1960 5F1 Champ. Sounds amazing, with tons of compression. Sounds like it's ready to blow up - but it's not, of course. Plug in a 12" speaker and it rivals a Tweed Deluxe for tone and even volume. Great, great amp. I'm looking for best offer. SOLD.
I don't intend to offer a Champ line, so this amplifier is a one of one.
This amp is SOLD. Thank you!
Best!


NEW: Speed Shop Custom TD58OT Output Transformer!
Rondo has partnered with a boutique west coast transformer company to create an exact reproduction and drop-in replacement of the 1958-'59 Tweed Deluxe
output transformer.
The Speed Shop TD58OT is derived directly from a reverse-engineered original '59 Deluxe output transformer.
Without getting into details, there are solid reasons why this unique transformer contributes so much to the Tweed Deluxe's legendary sound; back in the late '50s... and NOW!
Sounds vintage and looks vintage! Just the way it should.
Update: The prototype is in and it's amazing. More to come.
Update: The TD58OT is in stock and available as an option on any combo or chassis order for a $50 upcharge.
New TD58OT Audio Demo: BlueZ (Features Strat & 335 with a 5E3-P2P, TD58OT output transformer, A12Q speaker. Recorded with a vintage Shure Unidyne III mic. No EQ, no jizz. No pedals.)
New Music! Simon Campbell Track Featuring His Speed Shop Deluxe

Speed Shop friend and blues-man extraordinaire, Simon Campbell, has just finished up a new album, Blueberry Pie, and was kind enough to send us all a link to the first track, "Walkin' Out The Door" recorded with his 2013 Speed Shop Studio-Series Tweed Deluxe.

Simon's "channeling" late 60s British blues on this new album and his playing, as always, is super! Thanks, Simon and good luck with the record!

The record is recorded totally analog but captured using protools 11.x at 24/96
Mic is a single Royer R122 ribbon through a API 512 pre amp and the vintage Trident Vector 432 console :)
Wha is a Fulltone Clyde Deluxe
No processing/compression but real, room reverb from our hallway :)

Check it out here:

Also, if you're interested in recording studios, have a look at this video of Simon's new Supertone Studio, part of his Supertone Records organization; in Valencia, Spain. What an unreal place!

Todd Rundgren!

Phil X!
New: Speed Shop Custom A12Q AlNiCo Speaker!

The result of a joint development between Weber Speakers and the Speed Shop, Rondo is very excited to announce the release of the Speed Shop A12Q guitar amplifier speaker.

A true custom speaker designed after the original Jensen P12Q speakers from 1958 to 1960, the RecPro Audio Tweed Deluxe Speed Shop A12Q captures the true vintage Jensen sound and performance from the era, but without all the hassles and risks associated with vintage speakers.

The A12Q is a 12", 20 watt, 8 ohm, custom Alnico speaker, only available through the Tweed Deluxe Speed Shop.

Have Rondo Bring Your Vintage Deluxe Back to NOS!

New: 5E3-6L6
True 5881 and 6L6GC power. Studio-Series chassis upgraded to run a 5U4GB rectifier with 5881s, or a GZ34 with 6L6GCs. 8 ohm output. 35-45 watts. Features Mercury Magnetics uprated power and output transformers (vintage output transformer optional).
"The amp is perfect. I don't even have words to describe how good it is. It's everything the 6V6 amp is, but bigger. Great headroom, amazing overdrive. I've never heard a pedal that comes anywhere close to the overdrive on this amp. Well done! By the way, it's already my number one amp...the guys in the band love it." - T. C.
High - Low Power

High - Low Power is an optional switched circuit that toggles between 100% and 50% power output. Full power in high, decreases volume to 50% in low. No degradation in tone or performance. Pretty amazing. Available on any chassis or amp combo order for $100.
Kustoms: One-Off "Sonic Lime" Rat Rod Relic P2P Kustom Head

Sonic Lime (SL) is a Speed Shop Kustom Rat Rod 5E3-P2P Head designed and hand-built by Rondo.

Sonic Lime features a Speed Shop Studio-Series 5E3-P2P chassis featuring many NOS components.

Power comes from a full NOS RCA tube complement consisting of 5AR4 (Solid State), 6V6GTA, 7025 and 6072.

One of one, signed by Rondo.
Speed Shop Tweed Deluxe Combo - Own the Best



Built utilizing an array of the finest new and vintage components available.

More information available here.
Tweed Deluxe Head

Head cabinets feature custom woodwork and finishes and are perfect proportionally.

Any chassis can be ordered in a head configuration including Speed Shop Studio, Vintage and P2P Series builds.

More information available here.
Deluxe Chassis Only - Vintage Fender Mojo Built to Order
Each chassis is hand-built by Rondo using only the finest new and NOS components.

Studio-Series:

The best sounding custom Tweed Deluxe chassis available anywhere. Completely assembled and tested. (Includes Speed Shop low-pass tone and circuit mods).

Click here for more information and video demo.




Vintage-Series:

The most accurate, best performing reproduction of the stock 5E3 circuit and chassis available anywhere. Completely assembled and tested.

Click here for more information and video demo.




Custom-Series:

5D3 circuit, built to customer specifications. Completely assembled and tested.

Click here for more information and video demo.

All chassis are upgradable to a 240 volt power supply.

In addition to elevated highest-quality new and NOS component cost, each chassis is built to order - requiring 2 full days of assembly, plus additional time allocated to testing, tuning and burn-in. Notwithstanding, pricing remains more than competitive versus boutique peers and Fender itself; ultimately representing a tremendous value considering the performance, build quality and components of these amps are second to none and simply not available from any other source. (Custom builds to customer specifications are also available.)
Vintage Vacuum Tubes Available
"Replaced the tubes yesterday, and they sound AMAZING in the tweed deluxe. Switching the stock 12AX7 with the 12AY7 preamp tube makes a great difference… A lot more clearence and more headroom. Thanks again, Great tubes…" - M. A. (Denmark)
"I ordered a full set of NOS RCA tubes (incl. preamp tubes & rectifier) for my Tweed Deluxe a couple of months ago. They are absolutely fantastic. I would like to order the same set (if available) for my second Tweed Deluxe." - K. S. (Switzerland)
RCA, GE, all NOS (or testing NOS)

6V6GT, 6V6GTA, 6V6GTY
12AX7, 7025
12AY7, 6072
12AU7
12BH7
5Y3GT, 5V4G
6X4
6AQ5

For use in Marshall & Fender Guitar Amplifiers, Universal Audio Teletronix La2a, Pulse Techniques Pultec EQP-1A.

All tubes tested for shorts, emissions and gain. Guaranteed not DOA.

Contact Rondo for your vintage tube needs.
Speed Shop 5E3-P2P - A True Point to Point Tweed Deluxe!

From the wild mind of Rondo comes the 5E3-P2P.

Brainstormed, balanced and blueprinted, hand-assembled and signed by Rondo.

New-old-stock capacitors and resistors, vintage output iron. The best of everything.

Just born, but 50 years old.

Totally outrageous vintage tone and mojo. Nothing else even comes close. More info here.

Speed Shop Hot-Rod Service
"I must admit I was wary about doing anything b/c I didn't want to waste money on a mod that wouldn't have much of an effect. But I kinda felt you were the guy to go to and I wasn't wrong. You delivered in a big way and you know your stuff. Thanks for doing it." - R. D.

"I just wanted to let you know that the amp sounds MUCH better and I love that speaker!" - J. H. (A12Q)
Got a dud Deluxe that's just not cutting it? Collecting dust?
Have Rondo turn your dud into a monster machine.
Send it to the Speed Shop and we'll tune-up your chassis to Studio-Series specifications and performance.
Contact Rondo with any questions and/or to arrange for chassis service.
Kustom Series Art Amplifiers
Kustom Series Amplifiers represent the Speed Shop's ultimate self-expression and creativity. Intriguing decor for home and/or studio and a distinct visual effect for stage, video and photo shoots, Kustoms are not only bodacious sounding 5E3 Tweed Deluxe amplifiers but functional works of art; incredible conversation pieces that never fail to elicit a "wow" from everyone who sees them.
View Current Kustom Amplifier Inventory

Hand-Wired and Tuned for Those Seeking Only the Best
Speed Shop amplifiers are not only works of art built with the finest components, but hands-down the best sounding 5E3 amplifiers available - anywhere - at any price. But don't just take our word for it, check out the video demos below and hear for yourself why the Speed Shop is the undisputed king of Tweed Deluxe tone and performance.
Made by a Player for Players
All demo videos feature Speed Shop founder and guitarist, Rondo.

Demo above features Rondo playing Neil Young's "Cinnamon Girl" with a museum quality 1960 Gibson Les Paul Junior double cut with a killer P-90 through a Speed Shop Studio-Series Tweed Deluxe Combo loaded with a Celestion G12M Heritage and NOS RCA Blackplates.

Demo video to the right features Rondo playing Leslie West and Mountain's "Never In My Life" through a Studio-Series 5E3 combo amplifier loaded with a vintage Jensen P12Q speaker.

No pedals or effects were used for these demos, just guitars straight into the amplifiers.

For many more demos, please visit RecProAudio's YouTube Channel

To Place an Order
All amplifiers are built to order with current lead times of 4-6 weeks. Shipping charges and any applicable taxes must be calculated before payment can be accepted. Please contact usbest replica watches for a complete quote. PayPal, check and wire transfers accepted. International orders welcome.
International orders welcome.*
*Any and all import duties, fees and/or taxes are the sole responsibility of the customer.

Warranty
All amplifiers are guaranteed against defects in workmanship and materials for a period of 1 year, parts and labor, with shipping costs the responsibility of the owner. This warranty is voided in the event of abuse, misuse, or any modifications to the circuit performed by third parties or otherwise unauthorized personnel. Vintage components provided on an as-is basis.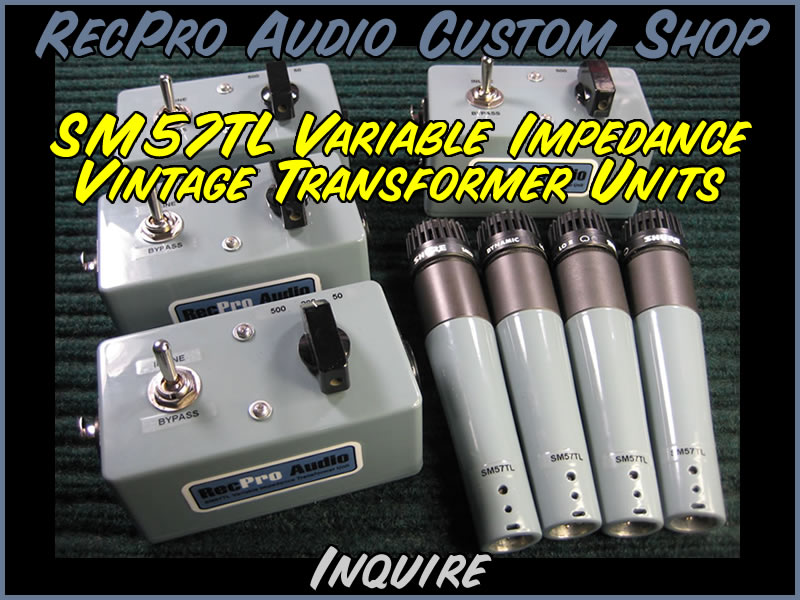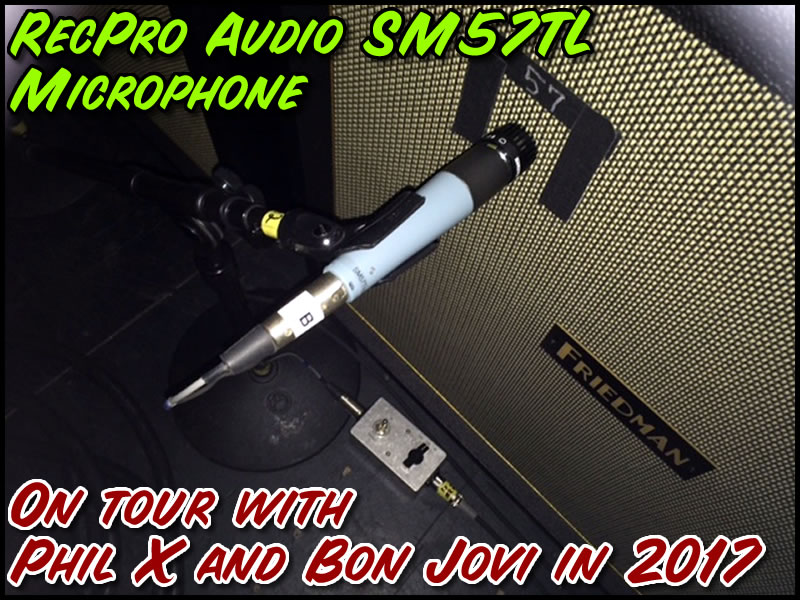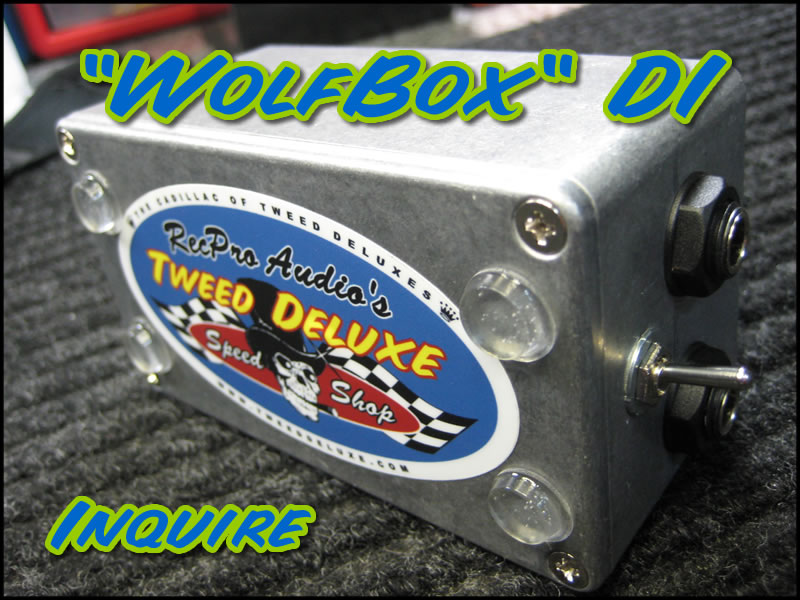 NEW! RecPro Audio RTB EMI Redd.47 Microphone Amplifier
What Others are Saying...
"I brought my Studio-Series into the studio with a band last week. The lead guitar player ended up using the amp on everything... you build great stuff." - O. E.
"I have been playing it nonstop lately and I am loving the myriad of tones I get out of this thing! I'm enjoying noodling around on it so much in fact that I find myself stopping to sit down and play in the mornings before work now too. I can't thank you enough for building me the P2P Deluxe Combo. I can honestly say that I enjoy playing the amp more and more, each and every time I use it. I have some other vintage style amps that I enjoyed playing through; but while they sound great and all, the tone on your Deluxe absolutely destroys them, hands down! The amp sings man!" - J. K.
"It's been two months since I got the amp and I just wanted to let you know that I am in love with my 5E3-6L6. It is absolutely amazing. The range of tone, the touch sensitivity. It's exactly what I was looking for." - L. P.
"The amp is just killer !!" - R. L.
"Hey Rondo, I've been loving and using the crap out of my Deluxe...just a fantastic amp...one of the best I've ever owned in my 40+ years of playing....awesome work." - J. F.
"This morning I took the amp to my preferred guitar shop. We admired the inner works!!! And then we put the amp through its paces. We were floored and me first. What a great amp. Clean, crunch, high drive, singles, humbuckers, all sounded wonderful. And the dynamics, wow. The guys in the shop told me that I could leave the amp and get away alone:) Ron, I want to thank you for this piece of art/instrument. I can finally have the sound I looked forever (and I can tell you I spent a looooot of money chasing it). Thank you for all this expertise and heart you put in building such amps. If you ever happen to be in Switzerland, Montreux side, let me know." - P. P.
"Holy sh*t.... In the best most spectacular way. Holy sh*t. Love it. I could go on and on about how dynamic it is but really.. Holy sh*t. Thank you Ron." - R. H.
"Wow. What a kickass amp. It sounds like the best Tweed Deluxes I've heard or played, but without any of the annoying or limiting stuff... Great feel and dynamic response. Has that nice feel, with a bit of compression and give, but not squishy and flabby at all. Lovely. And lively. Thanks again for making such a killer amp!" - L. P.
"Hi, Ron… she arrived today and I quickly fired her up. All the things D. G. said in the quote below are absolutely true! Just another masterpiece, Ron!! Words alone are inadequate to describe your work. Thank you for the amp that will never leave here… and I have owned vintage originals from this period, along with high end boutiques of the same circuitry… none can touch your P2P. Period. Thanks, again…" - S. C.

"I got the amp yesterday and have been playing it almost nonstop since. The clean tone of this puppy is outstanding. It simply sparkles. I have owned Fender amps for fifty years, (Bandmasters, Dual Showman, Twins and Cybertwins). For the last five years or so I have been using Bogner, Soldano and Mesa Boogie amps for their channel switching capabilities. I have, however, missed that clean chime of the Fender platform. Your amp far exceeds any clean tone from the afore mentioned amps. I am using a Fractal FX8 pedalboard in front to get overdrive, reverb and chorus when needed and it sounds unbelievable! I am very happy with your product and can't wait to play it for the rest of the guys in the band. Plus, it weighs next to nothing compared to my other rigs! Great job Ron! Thanks again." - D. I.
"Ron, there are no words to describe the incredible tone and tactile feel of this Instrument! (P2P Combo). Your assessment of 5% better than your stock Speed Shop (Studio Series) is woefully low. I would say without any hesitation at least 25% better, now with that said I'm not saying that your regular Studio is anything but amazing compared to anything out there but the difference is absolutely noticeable. I could continue to sing your praises all day but I really must get back to playing this incredible machine!" - D. G.
"The amp is nothing short of incredible! I have owned tons of gear over the years and often been disappointed with the product fulfilling my expectations. Not with your amp. The tone is truly inspiring and although I've only had it a few days I find myself getting lost in it finding new sounds and just want to keep playing it. Fantastic workmanship and this truly delivers the goods." - D. S.

"I have been playing this thing all I can and totally love it! It breaths like the thing is alive! It also has the very cool swirling 3D sound going on & a vintage vibe I was hoping it would. I have been through several big name "boutique" 5E3's searching for the tones the Speed Shop delivers. Smooth & creamy, yet detailed & deep! The A12Q is amazing and fits the Tweed Deluxe perfectly. It's just as you describe it. Thanks for everything and am already thinking about another....maybe with the 6L6 option for more power." - M. T.
"Just wanted to let you know I got the amp yesterday and it sounds fantastic! I spent about an hour and half with it last night exploring some of the different settings and I can already tell you this is the best sounding Tweed Deluxe I've heard. I'm particularly impressed at how quiet the amp is...even with the controls dimed! I would like to order another one..." - T. C.
"It sounds beautiful. I am more than pleased with it. Great workmanship, and it all makes a difference. The tones are rich, nice spatial qualities, and growls nicely, very connected to the player. Thanks again." - F. Z.
"The amp is simply…extraordinary." - K. B.
"Thank you for this great amp! It makes everything else I have owned seem very limited. I am finally able to get a lot of the tones I have been seeking. Keep up the good work and I will follow along." - T. C.
"I have a friend who is a pro guitar player and he sometimes asks for an amp to take to the studio. Well this time He took four of my amps and one of them is the chassis you tuned for me. While he was in Austin in the studio he emailed me asking for some details on the Tweed Deluxe. I told him that I sent the amp to Florida to a musician named Rondo to tune it by ear. He said that he and the guys in the studio really liked the Tweed and it got used quite a bit on the album." - K. C.
I've played several 5E3s during the last few years, including a Victoria, but the one you built is the first that sounds like you would expect this kind of amp to sound. Great to use without any pedals just using the volume pot to control the distortion. Thank you very much! - T. F.
"The combo amp is amazing... it's so responsive and musical, I find myself playing on and on and on! It really is the greatest amp I've ever played through. Hats off to you!" - B. L.
"Absolutely by some way the best overdrive of any amp I've owned, from vintage to top of the range boutique and cleans up like a dream. Perfectly balanced... not too middy at all, and the bottom end is absolutely solid and tight, even on the neck pickup. Honestly couldn't be happier with the amp - such a unique sound and a joy to play!" - J. B.
"Been gigging for several years now with your Studio 5E3 build and have been beyond satisfied. Outstanding amp for the kind of music that we play. My backup amp is a Fender 57 Deluxe (Reissue) that I recently required due to a blown tube in my SS. No comparison! The Speed Shop Deluxe is light years ahead in tone and feel from my perspective." - K. H.
"I brought the amp to a low key gig last night. The cleans with the vol rolled back were just sweet, 3d, and pleasing. When I could, I'd dial up the guitar volume and she'd sing and sustain. So great. Strat with Lollar Blackface pickups straight in to the amp. I ab'd my Victoria Deluxe with the Speed Shop and yours is sweeter and, I'd say not as "sharp" or pointed in the attack. The notes seem to bloom more on yours. Also, it's more user friendly as you try various settings. Thanks for building these!" - J. H.
"Just wanted to say how happy I am with my new amp. The overdrive is UNBELIEVABLE! The "glassy strat" setting is dreamy-Hendrix-esque." - M. C.
"This amp sounds incredible. This is easily one of the best amps I've ever played. It is so dynamic. . . . I could not get a bad sound out of it. What a versatile amp! Clean, dirty, does it all and everything exceedingly well. I absolutely love it. I am EXTREMELY happy with it!!" - G. S.
"Best amp I've ever owned without question. Amazing sound, amazing quantity of complex tones, really a sweet sweet amp." - G. M.
"Hey Rondo - Really an awesome build and attention to detail on this, beautiful work. This puppy is spot on what it should be in my opinion. The components (and your slight tweaks) are very important to the tone. Thank you for doing these the right way. I've had a couple of the clones out there with good parts & quality, but your SS sounds so much better to my ears… more like what you expect a Tweed Deluxe to sound like, especially if you grew up on Don Felder/Eagles On the Border, Steely Dan's Royal Scam, Neil Young, etc. No flub on the bottom and rich and warm on the highs…mids are better, no fizzy or harsh tones. Easy on the ears. So many great tones available." - Tony M.
"I'll cut to the point. If this site and clips give you bad bad GAS for a 5E3 then this 5E3 is the amp you want. If the demos remind you of the tones you love and would love to achieve, buy this 5E3 amp. Not one of the other builds out there. How would I know? My P2P Studio Series chassis is the third 5E3 chassis I've had in the last year. That's right. the third. I've got the 5E3 bug bad. The other chassis were good amps, built by names you'd know and sounded very good. But they didn't have the Speed Shop sound. Why would they? Ron builds his 5E3 with a smart mix of NOS caps, resistors and other parts. The others? New parts, maybe just a kit they assemble and label their own. They didn't and don't sound like this. There is more to the sound than following a schematic. These amps are something special. So if this 5E3 sound is the sound in your head this is where you find it. Trust me, you'll end up here anyway." - Neil S.
"I am seriously impressed, you really nailed the tone!!! I went to our local guitar center today where they had a 1951 Tweed Deluxe amp. I A/B'ed your amp against it side by side and your amp just destroyed the original. Your amp sounded so much richer, had much more bottom end and lots of tonal quality! I was surprised how many different tones you can get by just turning three knobs! You did an amazing job, one of the best amps if not the best amp I have ever bought and I have owned quite a few! Thanks for everything." - Joe M.
"Just amazingly musical in every way." - John Gaynor, Sozo Capacitors
"Wow, these amps sound great!"
- Joe Janisch, Magnetic Components, Inc.
"It is fantastic, the tone I am getting is just the bomb. - Gregg F."
"The amp sounds fantastic and I really love it. You've hit a home run. I ran into Rick Wheeler (also a GIT graduate) who is Larry Carlton's tech. We were shooting the breeze a bit and I told him about your amps (and my recent amp). I told him that he and Larry needed to check them out." - Jack D.
"I can go from artist to artist, decade to decade, and simply adjust my volume knob, coil tap, or another guitar. With a PRS, a Les Paul or a Tele, you can literally cover thousands of songs. Pick your favorite flavor and rock! I was really really into early Wishbone Ash. Well... the Deluxe can nail the early Ash tone. My ears are ringing right now but I've never been able to nail "Blowin Free" until now. Same with Paul Kossoff and Free. Alright Now. Les Paul into the Deluxe and it's all right there. Thanks so much for building an amazing musical instrument. It's not just another amp, it's an instrument in its own right." - Craig C.
"Thank you for building the best Tweeds out there!" - Ole E.
"This weekend I went to the local Fender dealer to try out the Fender 57 Deluxe (I have tried this model before but I decided to go again to refresh my memory), and the difference in tone between the Fender and your 5E3s is huge (I mean there is no comparison). The glassy clean tones and the fat creamy overdriven tones that I can get from your amps is mind blowing." - Miguel C.
"I had to order one of these amps after hearing the demo tracks. This amp is an unbelievable value and a must for serious or aspiring players." - Gary W.
"This is no cheap repro, it is a pro, custom, boutique style chassis which will blow your mind when you first plug in. From amazing clean Fender Strat to hard crunching Les Paul riffs, this amp does it all. Thank you Ron...I've found the amp of my lifetime." - Alan K.

"The RecPro 5E3 P2P Deluxe sounds extraordinarily good . . . great tone . . . Very cool and recommended." - The ToneQuest Report, June 2014
What's a DINO?
You can't expect to capture the Mojo of a legendary amp like Fender's narrow-panel Tweed Deluxe using computer-grade caps, cheap pots, weak plastic or brittle ceramic sockets; bargain jacks and switches, or tone-compromising inferior Chinese iron or other third-world dreck.

This is because placing cost above all other considerations means compromises; and by definition, with compromises there are always losses.

The fact is, you cannot reproduce authentic vintage tone simply by following a layout and using riffraff for parts; for what you'll end up with is a "DINO," a Deluxe In Name Only. Not only do these imposters not sound and perform like true vintage Deluxes; DINOS can be a waste of time and money, often relegated to closets collecting dust.

That's why, for maximum vintage Tweed Deluxe Mojo, the Speed Shop goes to great lengths to source only the finest new componentry from top manufacturers and new old stock (NOS) parts whenever possible for every amplifier created.

Moreover, the Speed Shop's "build it as though you are building it for yourself" philosophy means that it takes two full days to meticulously assemble each Deluxe chassis and several additional hours to "play it in" on the bench to ensure the highest level of performance is consistently achieved.

The old adage "you get what you pay for" is true, and you can hear and feel the difference with a Speed Shop Deluxe.

Why fool yourself with a "DINO" when you can own the real thing?
Peace of Mind
As opposed to buying an original Deluxe, a faithful (and tuned) 5E3 reproduction is a far better option because, among other things, stock output transformers are prone to failure and vintage capacitors often in need of replacement; while ultimately, of course, there's no guarantee an original Deluxe will even sound good. So, through acquiring a high-quality, faithful reproduction, the amp can be pushed and that classic tone achieved without risk of depreciating an original collectible or having to deal with the considerable stress associated with the prospect of blowing an irreplaceable vintage output transfomer (especially while trying to be creative in the studio). Likewise, new reproduction circuits can be modified without any impact on valuation.
Philosophy
By Rondo
Speed Shop Founder
Tweed Deluxes should sing and rock, and they do just that when sorted out and built right; though you'd never know that by checking out demos on YouTube as nearly everyone plays the same old chicken pickin', clean blues and rockabilly riffs. Nothing wrong with that stuff, but (as popular music history has illustrated) this amp is capable of so much more, yet (alarmingly) nobody today seems to acknowledge it - including most builders.
So, I suppose what I'm saying here is: if you want an amp that's built and tested to deliver vintage Tweed Deluxe rock and roll tone (while retaining all the other attributes of Fender's late tweed era) you'd do well to consider my work.
Read more here.

What Makes Speed Shop Deluxes So Good?
Check out the about page for plenty of background and historical info related to RecProAudio and the Tweed Deluxe Speed Shop.
Speed Shop T-Shirts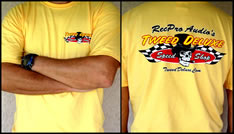 $25 Each
(Shipping Included)
Top Quality Comfort Colors
1717 Ringspun Tee
6.1 ounce, pre-shrunk, 100% garment dyed cotton
Soft washed
Set-in sleeves
Double-needle stitched throughout
Taped neck shoulder to shoulder